-Press Release (cbedit@imaws.org)
Culinary India (CI), a non-profit organization founded by Chef Gissur Gudmundsson, former President of the World Association of Chef Societies, is preparing India's first culinary team to compete in international culinary competitions that have been held for millennia. This gives you the chance to bring out the best chef in you and become a cooking therapist.
Those with a unique skill set and prior culinary experience will be trained by world-class chefs and have access to a world-class culinary facility to learn, practice, and develop their inner chef. The plan is to build a team of expert chefs to represent India as the country's first culinary team in international culinary competitions that have been held for millennia.
For this purpose, the team will be trained on a regular basis throughout India over the next five years, as mandated by the 'Indian Federation of Culinary Associations' (IFCA), and will compete in various culinary competitions both within India and around the world.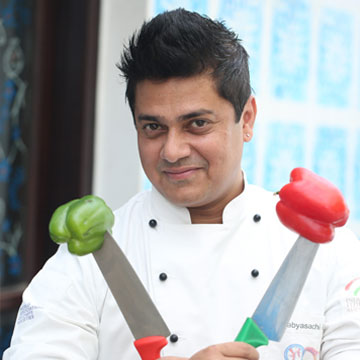 Here's the icing on the cake: Sabyasachi Gorai, also known as Chef Saby, is an Indian celebrity chef, who has received the President of India's Best
Chef Award among numerous other honors and recognitions.
Yes, you got that right: He will captain the team and launch India's first culinary team. The goal is to raise awareness and allow people to
discover their inner chef, as well as to bring these interested chefs together to form a team and visit culinary schools across India in order
to encourage chefs to compete in culinary competitions.
Training Procedure: According to International Culinary Guidelines, the team must prepare a meal for up to 110 people, which will be open to the public as well as sponsors.
Do you want to be a part of India's First Culinary Team? Would you like to put India on the global culinary map by competing in international culinary competitions? Do you want to learn from world-class chefs? Do you want to enhance and demonstrate a wide assortment of Indian modern and traditional cuisines? Get in touch with us.
Email id. officeculinaryteamindia@gmail.com.
Website link – http://www.culinaryteamindia.org/index.html
---
BEST WISHES FROM

At Brahmins Group, we believe good food begins with pure, natural, meat-free ingredients. In our endeavour to turn food to a life-giving elixir, Brahmins Group embraces the goodness of vegetarianism in all our food products, inspiring millions to discover the benefits of a vegetarian diet. For free samples, please reach out
Mr Deepesh +916282015967